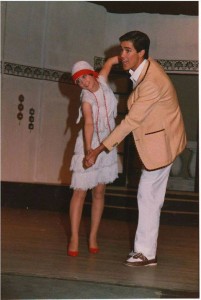 Ever since I was cast in the role of Maisie in the Springs Girls' High School production of The Boyfriend when I was 16, I have loved all things 1920s. I love the fashion, the music, the dance styles and the literature of the period.
Although I have written books and scripts in various genre  the Poppy Denby Investigates series reflects more of me and my personal interests than any of my other books or plays.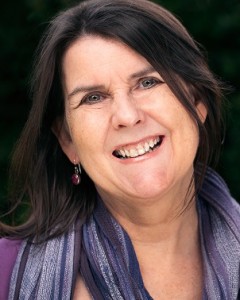 I worked as a newspaper journalist in Cape Town and a freelance magazine journalist in the UK – Poppy is a journalist. I also studied drama and worked for a few years with my husband, Rodney, in a travelling music and theatre company – Delilah is a singer, dancer and actress. I play jazz clarinet (very poorly) – The Jazz Files sizzles with jazz. I have a degree in history and am fascinated by the suffragettes and other pioneering women.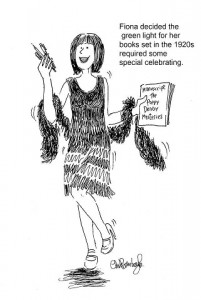 I too, like Poppy, come from a non-conformist faith background and have negotiated the choppy waters of being a woman in a male-dominated working world. However, Poppy is not me, and I am not Poppy. In some ways she is braver than me, in others, far less worldly wise (she is only 22 after all). I like to think that Delilah is my alter-ego – the party girl I only ever occasionally let out. However, within the pages of The Jazz Files and subsequent books in the series, I hope my readers will find someone or something they can identify with. But beyond that, I hope they simply enjoy a rollicking good tale.
I am represented by Sara Keane of Keane Kataria Literary Agency for all my adult fiction.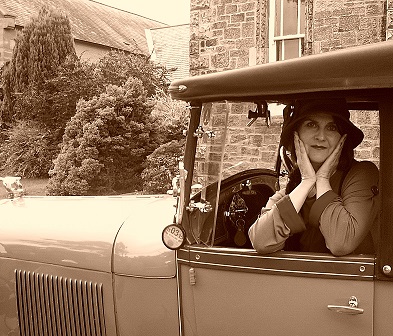 Social Media
I am fairly active on social media – you can connect with me using these links:
Twitter: https://twitter.com/FionaVeitchSmit
Facebook: https://www.facebook.com/FionaVeitchSmithAuthor/
Instagram: https://www.instagram.com/fionaveitchsmith_author/