Poppy Denby Investigates is a mystery series set in the 1920s about an investigative journalist called Poppy Denby (no surprises there). It is published by Lion Fiction. The first book in the series, The Jazz Files, sees Poppy arriving in London from her home in Northumberland to look after her paraplegic Aunt Dot. Aunt Dot is an infamous suffragette who was crippled in clashes with the police outside the Houses of Parliament in 1910.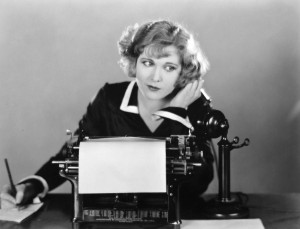 She encourages Poppy to apply for a job at The Daily Globe which is owned by American expat, Rollo Rolandson, a hard-drinking but highly astute newspaperman who has dwarfism. On Poppy's first day on the job a senior reporter dies under suspicious circumstances and she takes over the story he was investigating before his demise. It involves the mysterious death of a suffragette seven years earlier and the powerful people who are now trying to hide the truth.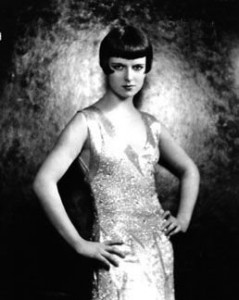 But with Poppy it is never all work and no play. Her friend Delilah Marconi – a flapper and jazz club dancer – introduces Poppy to the giddy world of the Roaring Twenties with its jazz clubs, flapper fashion and romance. If you love mysteries and 1920s culture, you will love Poppy Denby.
On this website you will find background information on the world of Poppy Denby. Much of this informed the writing of author Fiona Veitch Smith. You can listen to the music Poppy listened to, check out the fashion of the period, or, if you want to dig a little deeper, find out more about the history of the women's suffrage movement. If you haven't yet read The Jazz Files, don't worry – there aren't any spoilers.
"It stands for Jazz Files," said Rollo. "It's what we call any story that has a whiff of high society scandal but can't yet be proven … you never know when a skeleton in the closet might prove useful to a story we're working on now."
Book 2 The Kill Fee, sees Poppy investigating the theft of a Faberge Egg and the assassination of a White Russian Princess in a West End Theatre. The Kill Fee was shortlisted for the Foreword Review Mystery Novel of the Year in 2017
Book 3 The Death Beat, sees Poppy and Rollo heading to New York for three months and discovering it's murder in Manhattan.
Book 4 The Cairo Brief sees Poppy investigating a series of mysterious deaths surrounding the auction of the Death Mask of Nefertiti. The Cairo Brief was longlisted for the People's Book Prize 2019.
Book 5 The Art Fiasco sees Poppy investigating the death of a world-famous artist while on holiday in Newcastle upon Tyne.
The Poppy Denby books are also available in large print and audio, published by WF Howes.